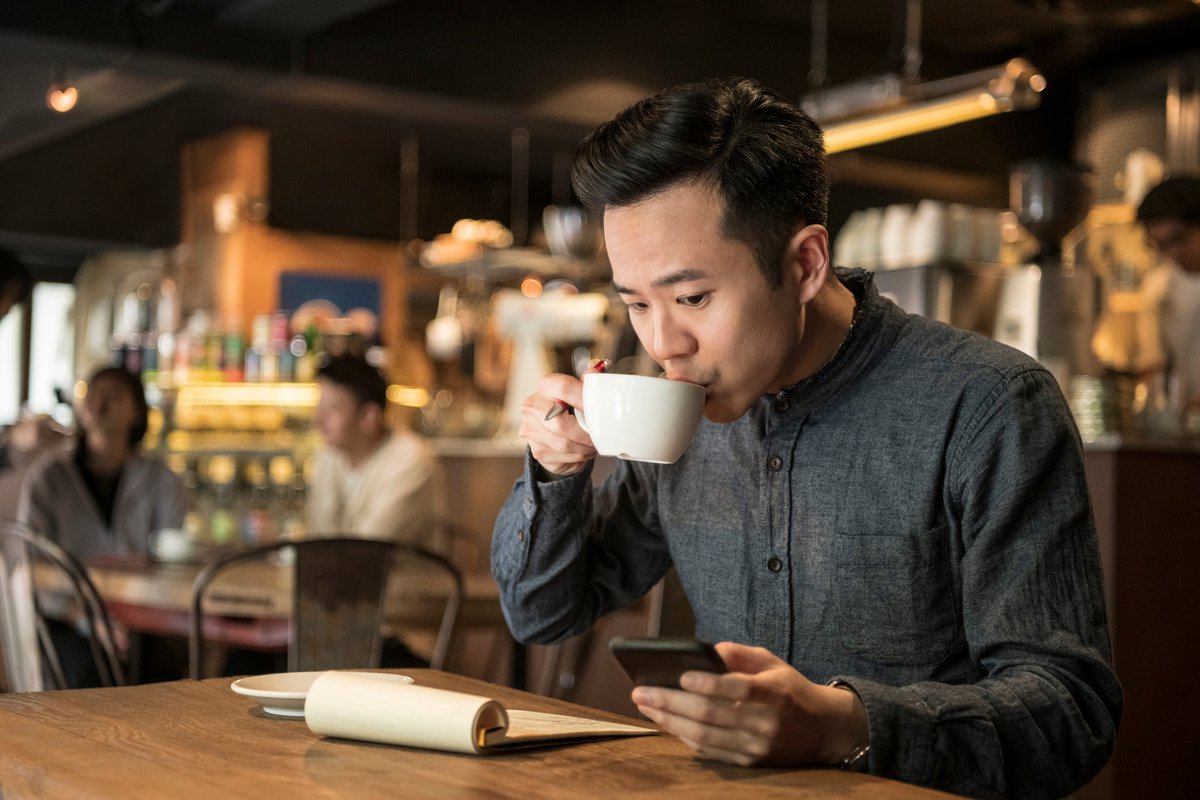 A strong marketing team is essential for any company. This article explains what skills to look for when building your marketing team and what tools they'll need to succeed.
You know the old expression, "Rome wasn't built in a day"? The same applies to a great marketing team. It takes a long time to find the right people with the right skills who fit with your company culture and with each other. Even if you hire extremely talented marketers, the wrong mix can spell doom for your campaigns.
Once you've hired these talented marketers, you've then got to keep them happy so they do their best work and don't jump ship at the first opportunity.
Part of this involves making sure they get the chance to use the skills they've developed over the years; another facet is providing the tools they need to help them do their job effectively.
This article explains what roles you should hire for, what skills to look for, and what tools you need to build and run a marketing team.
5 roles to build out your first marketing team for your business
A marketing department's responsibilities can seem endless, but there are some key roles and skills you should look for when you're building a team from the ground up. It's important to note that these roles can overlap, or there may be other responsibilities that slip through the cracks, which is why collaboration is key.
1. Head of marketing
This role has many names, including chief marketing officer, VP of marketing, marketing director, and marketing manager. But the idea is the same: You need someone in charge — someone who can manage both people and the different marketing team responsibilities.
The head of marketing is responsible for creating a marketing plan and for the overall successes and failures of the marketing department.
The head of marketing's responsibilities include:
Creating an overall marketing strategy
Setting objectives and establishing key success metrics
Managing marketing team members, including conducting appraisals
Reporting to senior management
Ensuring all marketing activities align with the goals of the business
Representing the company at events
Deciding on the marketing team structure
The head of marketing also requires soft skills to effectively manage their team, such as:
Effective communication
Good listening skills
Ability to lead by example
Empathy
An open and transparent attitude
2. Content writer
Writing is one of the most undervalued yet important skills in any business, let alone in a marketing team. Finding a writer who can encapsulate your brand and express that to your audience in an engaging way that also drives clicks, sales, and loyalty is no mean feat.
The kind of writer you should hire depends on your business, but here is what you should look for when you are building a marketing team:
Industry experience: This is especially important in highly regulated industries such as medical and financial services.
Portfolio of past work with own byline: Ideally ask for the raw copy, as some sites heavily edit content before it goes online.
Experience working with a marketing team: Some writers will purely want to write, but content writers in a marketing team need to think about how their copy can drive sales.
When you are first setting up a team and deciding on marketing roles and responsibilities, you will likely hire only one person to write all your copy. This can include blog posts, email newsletters, landing pages, sign-up forms, website copy, and sales material.
As your team starts to grow, you can separate the responsibilities. For example, you can hire a writer who focuses solely on creating high-converting landing pages. Or you could hire a UX writer who focuses on creating copy that encourages users within an app or on a website to take certain actions.
If you are starting from scratch and don't have much experience with content, you could also look for a content strategist. They can help set your tone, create a style guide, and advise you on the type of content you need to grow brand awareness and win customers.
3. Social media manager
In the past, companies didn't see social media as an important part of their business, so they didn't employ dedicated social media managers. In one previous role, I managed social media in addition to editing a magazine.
But having an effective social media presence is essential. If you've just set up your company, it's a great way to spread awareness about what you're doing. It's also a useful tool for:
Engaging with customers
Providing speedy customer service
Getting new product ideas
Nurturing leads
It can also be a sales tool, but only if used in the right way. That's why you ended a dedicated social media manager who can strike the right balance of useful and engaging content and content that promotes your brand.
Smoothie company Innocent is a great example of getting the balance right. Throughout the COVID-19 pandemic and lockdown, they posted fun updates that have nothing to do with their brand — with content about the pet of the day and fun facts — but serve to uplift their fans' spirits.
Then when they do post updates about their products, people are more likely to react positively.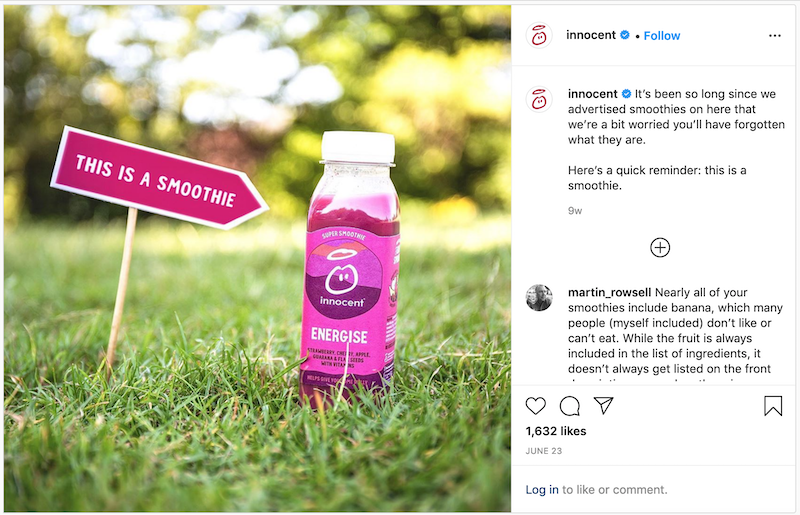 4. SEO specialist
I went on a beginner's SEO course about 10 years ago. One of the pieces of advice they gave was to stuff keywords in your copy as much as you could. Thankfully, SEO has moved on from then and Google has gotten a lot smarter.
Today's SEO strategist has a lot more to think about than just choosing keywords, although that is still an important part of the job. An SEO specialist is responsible for ensuring the right pages on your website show up for relevant search queries on Google.
Here are some of the activities that SEO specialists are tasked with to gain visibility on Google:
Choosing the right keywords for your business, taking into account competition and relevance
Getting links from high-quality sites
Implementing and maintaining title and meta tags on your webpages
Keeping up-to-date with the latest Google algorithm changes and ensuring any necessary changes are implemented on your site
Recommending technical changes to your site that may affect your search ranking, such as page loading speed and mobile experience
5. Data analyst
A marketer is nothing without data. But often companies collect lots of data but don't do anything with it. They don't analyze that data, and they certainly don't come up with actionable insights. That's where a data analyst comes in.
Here are some of a data analyst's key responsibilities:
Analyze buying and market trends
Track user behavior across channels
Measure campaign performance
Report on marketing objectives
Provide recommendations on ways to improve campaigns
3 tools and resources your marketing team should use
Even for smaller businesses, automation is the key to success. When you automate manual functions, you free up your team's time to work on more complex tasks. This allows you to do more, and do it more efficiently, with less time and resources.
Here are the three tools you need to succeed.
1. Marketing automation system
A marketing automation system is an essential tool for any marketing department. It can help even small teams create and measure extremely effective campaigns. Here are some key features to look for in a marketing automation system:
Lead generation and nurturing
Email marketing
Segmentation
Reporting and analytics
Behavior tracking
Freshmarketer is The Ascent's top-rated marketing automation tool due to its email marketing, lead management, personalization, and reporting capabilities.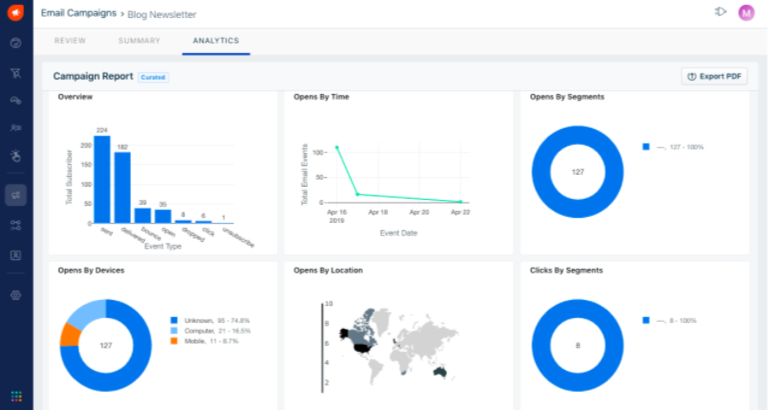 2. Social media management solution
Most companies operate across multiple social media platforms. Trying to post to individual platforms and track the success of these posts is time-consuming and pointless when you can invest in a social media management solution that can do it for you.
Here are some key features to look for in a social media management solution:
Content creation
Scheduling across networks
Social listening for conversation and trend monitoring
Analytics
Team collaboration
Integration with your marketing automation system
Sprout Social is The Ascent's top-ranked social media software due to its analytics, collaboration, and social listening functionality.

3. Content management system
Whether you want to make sure your website stands out, ensure your e-commerce capabilities make customers feel safe and secure, or you need a site to host your blog posts, a content management system can do all that and more.
Despite its name, it's not just a tool for content marketers; it's a useful addition for the entire team.
Weebly is The Ascent's top-rated content management system due to its customization options, e-commerce functionality, ease of use, and integrations.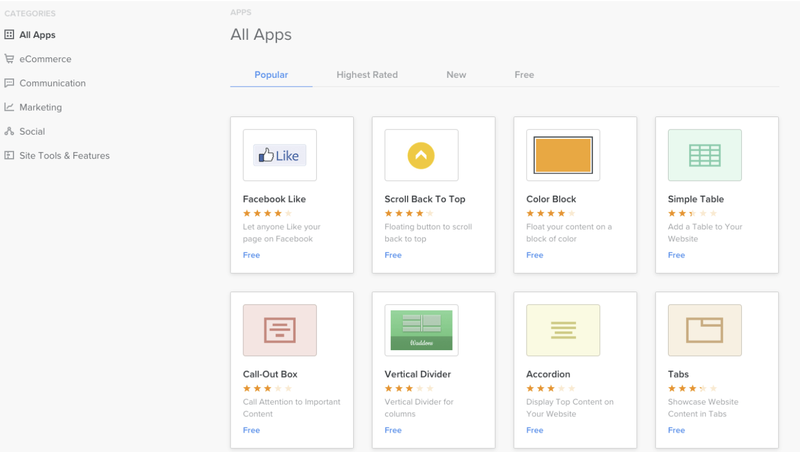 Collaboration is key
A marketing department is not an island. A marketing team is at the heart of any business and will have to work with most other departments, from sales to customer service to accounting.
That's why one approach you might want to try when building your marketing team is to integrate other departments and roles and build a cross-functional team. This shared expertise will help you better serve customers and boost revenue.
https://www.fool.com/the-ascent/small-business/marketing-automation/articles/marketing-team/